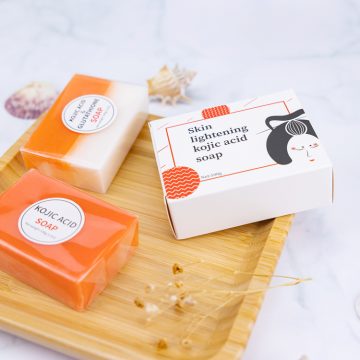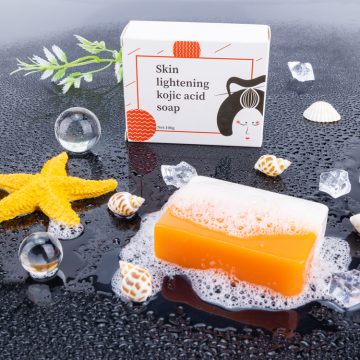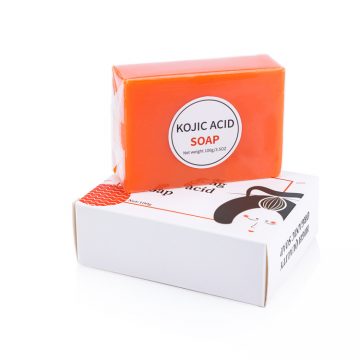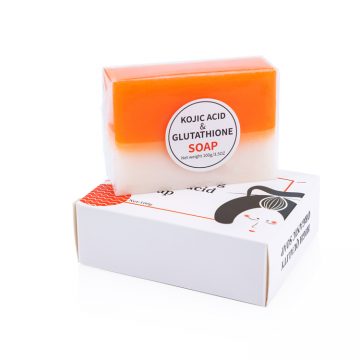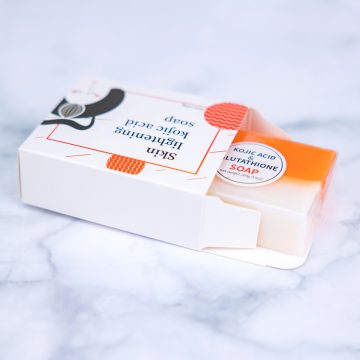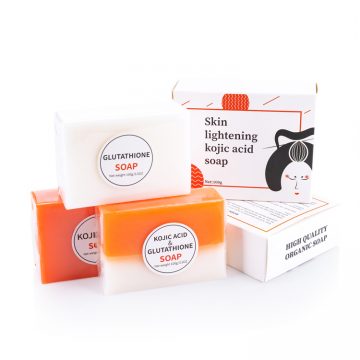 Product name

Private Label Wholesale 110g Natural Organic Bath Toilet Soap Body Handmade Face Whitening Papaya Kojic Acid Soap

Ingredient

Papaya,Kojic acid soap

Function

Whitening,Moisturizing,Nourishing

Weight

100g,140g,200g or OEM

Advantage

1.Natural plant extract,muti ingredient with muti funtion,muti usage to choose

2.Factory price,low MOQ,in stock,fast delivery
3.Support custom package,offer OEM ODM service

Service

OEM/ODM Private Label LOGO or Packaging Customized

Certification

MSDS,GMP,COA,CE,ISO22716

Payment Terms

Alibaba trade assurance,western union,T/T
Organic Soap:
Soap is a traditional washing product commonly used in every family, and it is still a daily necessity for some people.
Soap is generally a solid block product, but there are also paste and liquid products. The object of use of soap is different from laundry soap. It is generally aimed at the skin of the human body, such as washing hands, washing face and bathing. With the improvement of people's living standards, it is required not only to have the function of cleansing, but also to have some new functions such as skin care, beauty, sterilization, and deodorization.
Basic Information:
Traditional cold soap and hot soap are fatty acid soaps with fatty acid salt as the main surfactant. The pH of fatty acid soap is alkaline and has strong degreasing power. The skin feels tight after washing. Long-term use will thin the stratum corneum, which will cause greater irritation and damage to the skin. It will interact with calcium ions when used in hard water. The reaction produces insoluble calcium soap.
With the improvement of people's living standards, many changes have taken place in the field of soap. The first is the wide application of liquid products such as bath gels, bath gels, liquid soaps and facial cleansers; second, more and more soap-free cleaning blocks and The so-called composite soap, that is, soap and surfactant composite products enter people's homes, and these products gradually enter the market share of the original soap.
Neutral soap is a composite soap with synthetic surfactant as the main body, and does not contain free alkali; it can be neutral or can be adjusted to weak acidity with a pH value lower than 7, to solve the problem of soap alkalinity. It foams and cleans well under various water hardness conditions, and does not form curds or precipitates.
Amino acid soap is a new type of soap that has emerged in recent years. Its biggest feature is the use of amino acid surfactants instead of fatty acid salts as the main surfactants. It has many characteristics such as mildness, good skin affinity, good biodegradability, and soft and not tight skin after drying.
History development:
In the Song Dynasty, a synthetic detergent appeared. It was made by mashing natural honey locust (also known as saponins, hanging knives, soap pods, commonly known as saponins), adding spices and other substances to make orange-sized balls. , Specially used for washing face and bathing body, commonly known as "soap ball". Song Zhou Mi's "Wulin Old Things" Volume 6 "Small Broker" records that there were already businessmen specializing in "soap balls" in Lin'an, Kyoto, in the Southern Song Dynasty.
Ming Li Shizhen's "Compendium of Materia Medica" records the method of making "soap balls": Soap pods grow in high mountains, the trees are tall, and the leaves are like sandalwood and honey locust leaves. They bloom in May and June and bear three or four inches of pods. They are thick and fleshy. There are several sunspots, as big as fingers, not round, with white kernels in them, and edible. In October, pick pods, boil them and smash them, and make pills with white flour and incense, bathing the body surface, clean and greasy, better than honey locust. In addition to natural honey locust, plants such as Sapindus are also spread among the people and become a good detergent.
In the West, it may be traced back to a small island called Lesbos in ancient Greece 4000 years ago. Local people use animals to worship the sky. Because wood is used when burning animals, the ashes of wood and animal fat are mixed to produce a soap-like yellow substance. The heavy rain washed these things into the river where the local women often washed their laundry, and they found that the clothes washed cleaner as a result.
Although traces of soap-like use can be found since ancient Greece, there is a female poet named Sappho (aponification) in history who recorded these stories. In order to commemorate her, people later called this process saponification, and the chemical name was SoapMaking.
It is recorded that potassium soap was made from oils and plant ash containing potassium carbonate before 2500 BC, and the wool was washed with this soap. Since the 19th century, the production of soap has entered the stage of industrialization due to the development of the Lubran soda method, and reached its peak in the middle of the 20th century. In the late 1980s, Unilever and Shanghai Soap Chang jointly produced high-quality "Lux" beauty and skin care soaps, which promoted the development of the domestic soap industry. In the early 1990s, P&G produced antibacterial and healthy "Shufujia" soaps in China, which further promoted the development of the domestic soap industry. In the late 1990s, the market share of domestic soaps gradually expanded. And there appeared liquid soap, liquid soap, also known as bath lotion.
Product Usage:
As a skin cleanser, soap is used to remove dirt on the surface of the skin and keep the skin clean. Keep the skin healthy and beautiful, and can make the physiological function full of vitality.
product category:
There are many types of soap, including transparent soap, opaque soap, translucent soap, and some special base soaps such as soap flakes, block opaque soap, soap cream/soap paste, soap powder, and liquid soap.